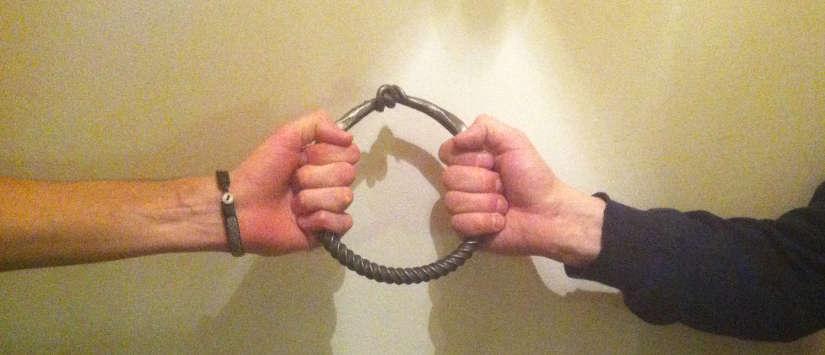 The IASC Code of conduct – IASC Council
The International Asatru Summercamp (IASC) has the aim of bringing together Asatruar for the furthering of understanding betveen Asatruar, the knowledge of the different aspects and practices of Asatru and hence expanding our horison on Asatru today.
As a participant at the IASC you commit yourself to comply with the IASC Code of Conduct.
Each participant at the IASC is expected to treat the other participants with respect and to conduct him- or herself honourably.
Racist or discriminatory conduct, and more generally: causing a nuisance at the IASC for other participants and/or the area wherein the IASC is held, will lead to the expulsion from the IASC of the person(s) concerned.
The IASC Council reserves the right to exclude individuals or groups, of which it has reason to suspect that they might not comply with this code of conduct or otherwise threaten to upset the frithgarth of the IASC.
The organizations involved in setting up the IASC cannot be held responsible for the acts and/or deeds of individual participants at the IASC. The IASC and its organizers carry no collective responsibility. They are also not responsible for damage arising during the IASC and inflicted on persons or personal property.
Indoor smoking is prohibited.
Dogs and other pets are allowed on leash outdoors at the camp. They are NOT allowed inside the school, including the lodging rooms. They are always at the responsibility of their owners.
All problems and violations within the Code of Conduct will be taken care of by the IASC Council.
The IASC Council
The Council consists of one representative from each of the organizing organizations.
The Council will take care of all disputes that may arise within the terms defined in the Code of Conduct.
The Council will also take care of other disputes that may arise amongst participants if these disputes in any way could hamper the camp. If a dispute arises the Council will assemble immediately.
Things brought before the council will be taken care of by the following procedure:
The people involved in the matter are entitled to tell their version of the matter to the Council. They speak one at the time and may not be interrupted.
The members of the council may then ask questions to the case.
The Council will then retire and find a solution to the matter.
The solution will be announced through a spokesperson elected by the council.
The decisions of the IASC Council are final.
Failure to comply with the decisions of the Council will result in immediate expulsure from the IASC.