Update:
next IASC planned for 2025
Over the weekend April 28th through May 1st, some 20 heathens from different countries (CZ, DE, DK, HU, IS, NL, PL, SE, UK) including representatives from several organisations participating in Asatru-EU, came together to discuss and explore the possibilities for organising the next International Asatru Summer Camp.
Poland made clear that they would not be able to organise and host the IASC in 2023 or 2024, mainly due to a lack of hands and time oable to take on the challenge.
We all agreed that the Asatru Summer Camp continues to fulfill a need within our communities, and therefore explored the feasibility of finding an alternative location to host the summer camp in 2024. After debate we concluded that this would be unrealistic, as suitable locations are generally fully booked more than 12 months in advance, and instead agreed on 2025 as the target date for next IASC.
We discussed and agreed on a set of requirements for a location; these will be communicated to all Asatru-EU organisations, who will be invited to investigate the possibility of hosting and organising the summer camp, and put forward corresponding proposals. A follow-up meeting to discuss and assess those proposals has been scheduled for 15th October.
Please watch out for updates in October or sign up for our newsletter!
Thank you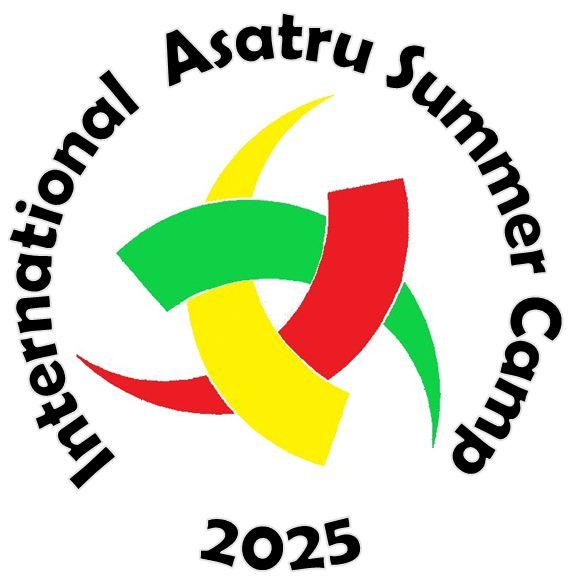 The International Ásatrú Summer Camp is coordinated by heathen for heathens and took place every 3 years in a different country from 2009 to 2018. The organisation of the camp is done by the local heathen associations correlated to Asatru-EU Network (AEUN).
IASC is held under a rigorous inclusive conviction, open to everybody and not tolerating any exclusive mindset, therefore we created our Code of Conduct  and the IASC council  to guarantee the inclusive approach to our religion.